The September 29, Alienor exhibition in Lille (french town). I show a selection of computer graphics in large size. My video art and SF short-movies. For the first time the SF models builded for my movies.
Tuesday 3 I will show my immersive nooconférence in 3D realtime, the
NooMuséum
. About the history of cyber-culture and
Sexuals Metaphors
in SF Movies and art history.…
I present my works within a selection of "The Masters of the World" (
http://www.lefdup.com
) masterpieces. Jerome lefdup show his video-computer graphics and films. Basile Vignes who lives now in Auroville close to Pondichery will show his last documentary on India.
Two greats "NooNautes" Giger and Druillet shows a selection of works in this exhibition.
PHOTOS from the exhibition here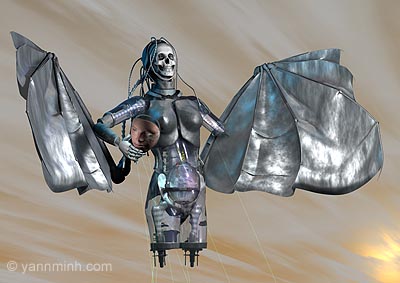 ---